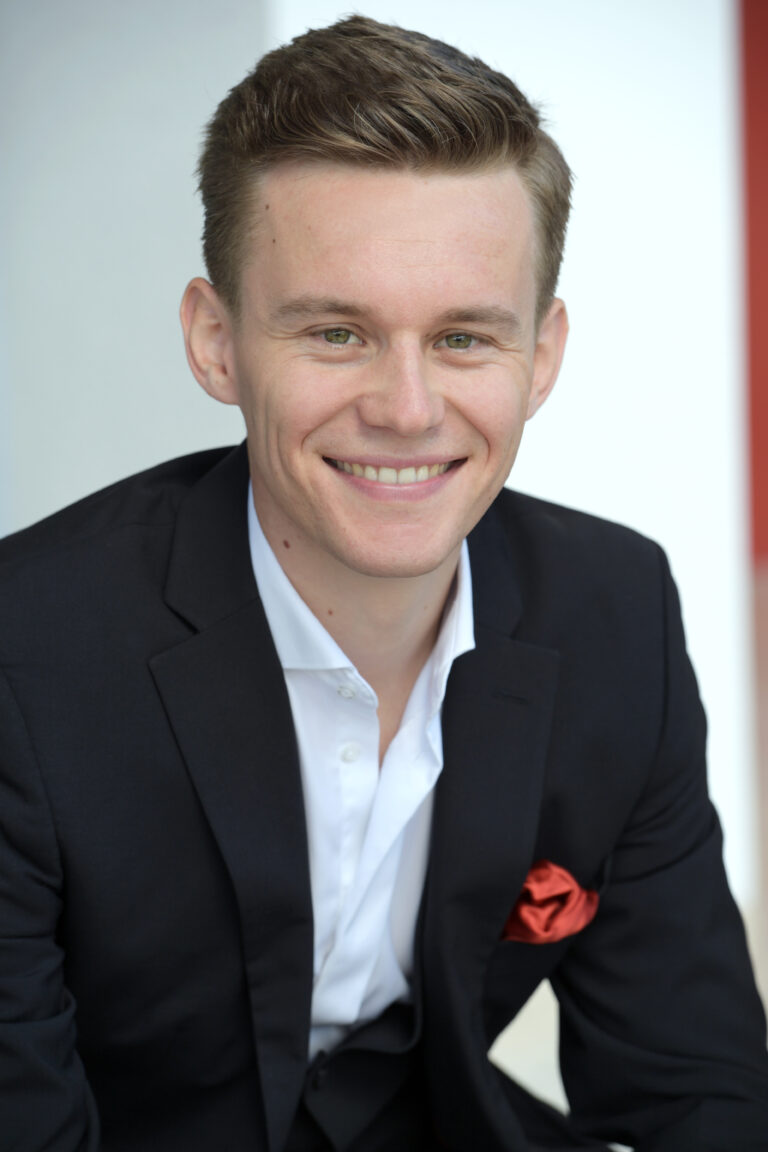 Magnus Dietrich has established himself in a short time as one of the most exciting young tenors. Already as a member of the opera studio of the Berlin State Opera he was able to attract attention as Tamino and Leukippos in the new production Daphne (Guggeis / Castellucci). From the 2023/24 season, he will join the ensemble of the Frankfurt Opera.

In Frankfurt, Magnus Dietrich's roles in the new season will include Tamino (Zauberflöte), Belmonte (Entführung aus dem Serail), and in two productions under Thomas Guggeis: Walther von der Vogelweide (Tannhäuser) and Basilio / Don Curzio (Le Nozze di Figaro). He will also make guest appearances as Tamino at the Berlin State Opera and the Semperoper Dresden. With Mark Minkowski he will appear as Alfred (Fledermaus) in Madrid and Paris. In Berlin he will sing Rossini's Stabat Mater for the first time.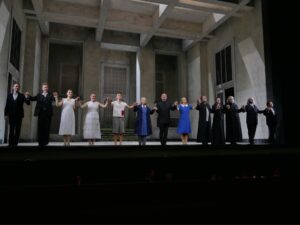 On Sunday, Sept. 24th, i jumped in again in Strauss' Daphne in the role of Leukippos. This was also my house debut at the Oper Frankfurt!
The "Opernfreund" writes:
[...] In der besuchten dritten Vorstellung der Wiederaufnahmeserie hatte es sich zudem ergeben, daß auch ein idealtypischer Leukippos zum Einsatz kam. Das neue Ensemblemitglied Magnus Dietrich kam als Einspringer zu seinem unverhofften Hausdebüt mit nur wenigen Stunden Vorbereitungszeit und landete mehr als nur einen Achtungserfolg. Er glänzte mit jugendlich-frischem Tenor bei obendrein vorzüglicher Diktion und fügte sich zudem wie selbstverständlich in die szenischen Abläufe ein. Hier hat die Oper Frankfurt ein großes Talent verpflichtet. [...]
Check out my performances at Oper Frankfurt in the season 23/24.
R. Strauss | Daphne | Leukippos | Auszüge
Scenes from Strauss' Daphne op. 82
J. S. Bach | Matthäuspassion | Oh Schmerz…Ich will bei meinem Jesu  
Radio Sinfonieorchester Helsinki 
Helsinki Chamber Choir 
MUSIKALISCHE LEITUNG Nicholas Collon 

Helsinki Music Centre, Concert Hal
W. A. Mozart | Die Zauberflöte | "Wie stark ist nicht dein Zauberton" 
Live-Recording @ Staatsoper unter den Linden Berlin
R. Strauss | 4 Lieder, op.27 | Nr. 3 Heimlich Aufforderung
Klavier: Malte Schäfer
Live-Recording @ Stuttgarter Liedherbst

R. Schumann | Dichterliebe op. 48 | Nr. 1-8
Klavier: Malte Schäfer
Live-Recording @ Stuttgarter Liedherbst 
appearances besides Oper Frankfurt
Philharmonie, großer Saal
W. A. Mozart, Die Zauberflöte
W. A. Mozart, Die Zauberflöte
W. A. Mozart, Die Zauberflöte
J. Strauss, Die Fledermaus
J. Strauss, Die Fledermaus
Théâtre des Champs-Élysées
F. Mendelossohn-Bartholdy, die erste Walpurgisnacht
F. Mendelossohn-Bartholdy, Elias